How much do you know about Marquardt Partners? Here are three things you need to know about us. 
First, Marquardt Group is nearly a century-old. We're a success story with a recurring theme: a pioneering spirit. What began as a two-person startup in the 1920s is now a global company with more than 10,200 employees. 
Second, our capabilities include product development, validation testing and reporting, equipment building and industrial engineering, manufacturing, supply chain and purchasing, and lifecycle management.
Third, Marquardt Partners serves the aerospace and drone, defense, startups, medical equipment, and contract manufacturing. How can we help you? 
In addition to product development, our dedicated team can provide all of the manufacturing support services that you need. How can we help you?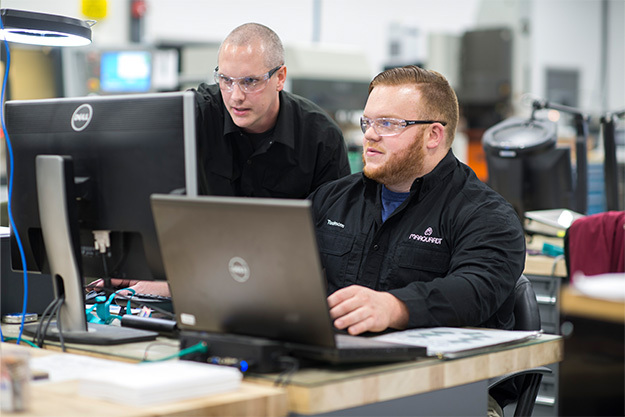 More About Marquardt Partners
From our origin in the Swabian Alps to our worldwide expansion. the
Marquardt Group
has become one of the world's leading mechatronics experts since our founding in 1925. Today. Marquardt has more than 10,200 employees across 21 global locations. And we are continuing to grow! As we advance the future of mechatronics. electro-mobility and digital networking, we look forward to working with you.
Learn more about Marquardt Partners from our press coverage locally in New York State, across the United States, and worldwide.