The Battery Show North America 2023 was a gathering of innovation, technology, and sustainable energy enthusiasts. This event showcased cutting-edge products and solutions shaping the future of electric mobility. Marquardt, a global leader in innovative electronic solutions, was proud to participate in this premier electric vehicle trade show and conference.
Powering the Electric Revolution
At Marquardt, we've always been at the forefront of innovation in the e-mobility sector, and The Battery Show North America provided the perfect platform to demonstrate our commitment to an electrifying future. Our booth was a hub of activity as engineers, industry leaders, and forward-thinking innovators flocked to witness our groundbreaking products and solutions.
Marquardt's E-Mobility Product Lineup
Our presence at the event was characterized by a display of our e-mobility product lineup. Here are some of the highlights:
Scalable HV Sensor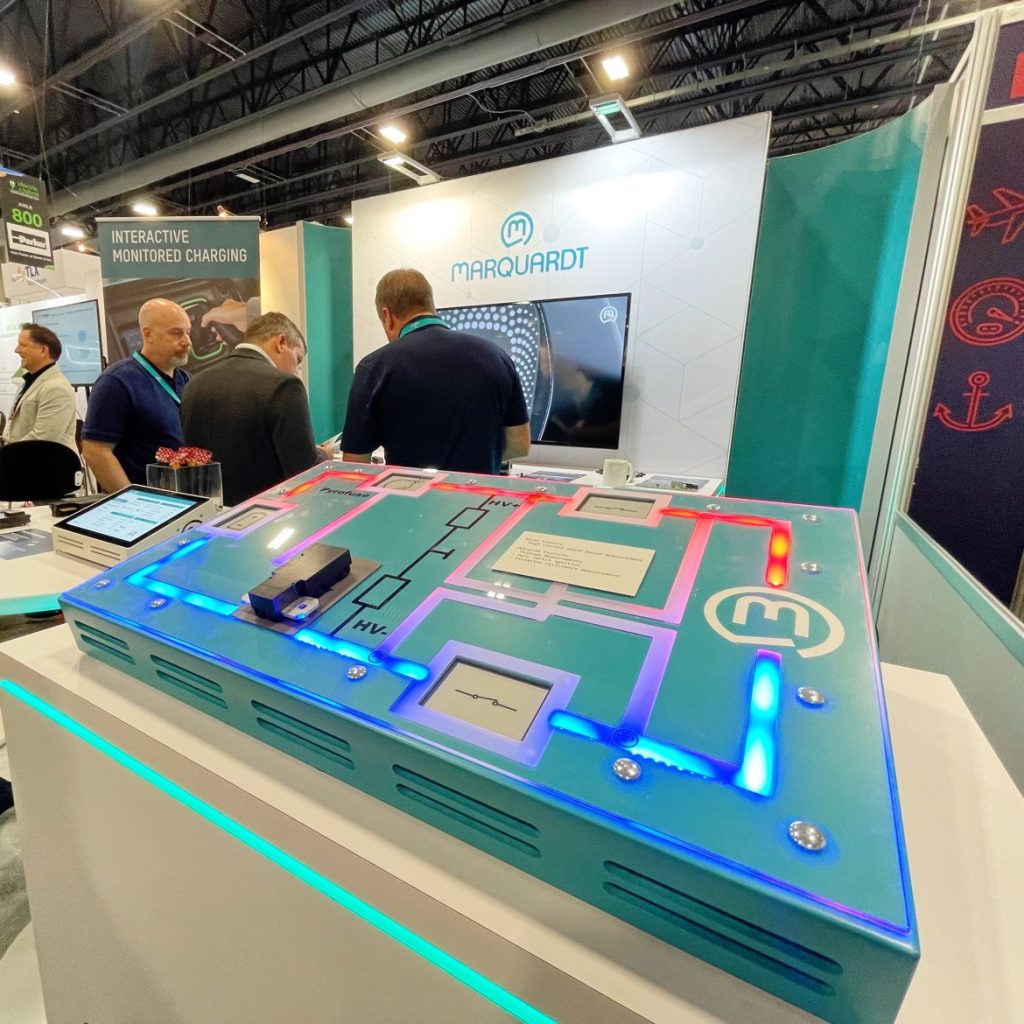 Our High-Voltage (HV) sensor offerings are scalable and designed to meet the evolving needs of the electric vehicle industry. These sensors play a pivotal role in ensuring the safety and efficiency of electric vehicles. One of the highlights of our exhibit was our eye-catching HV Sensor Demonstrator, developed in-house at Marquardt.
Interactive Charging Socket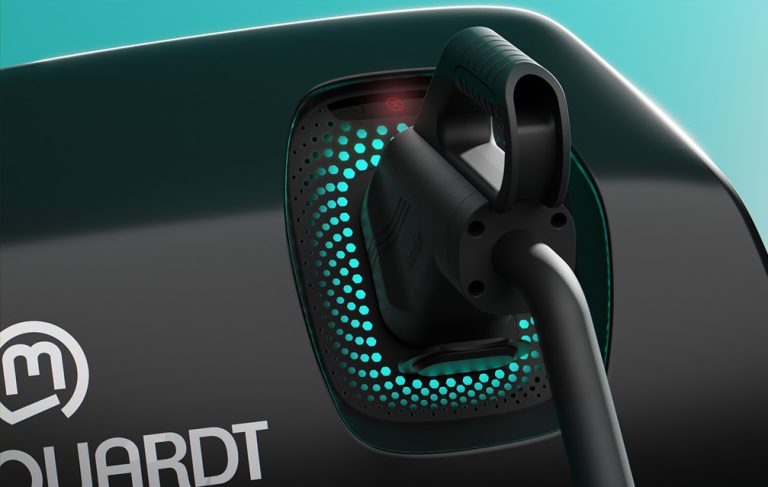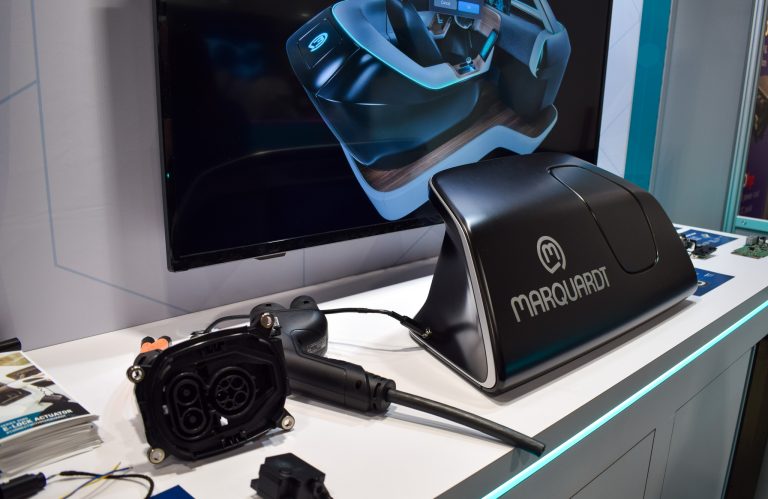 The future of electric mobility relies on convenient and efficient charging solutions. Marquardt's interactive charging socket is a testament to our dedication to seamless electric vehicle charging experiences.
Low Voltage BMS, E-Lock, and Micro-Switches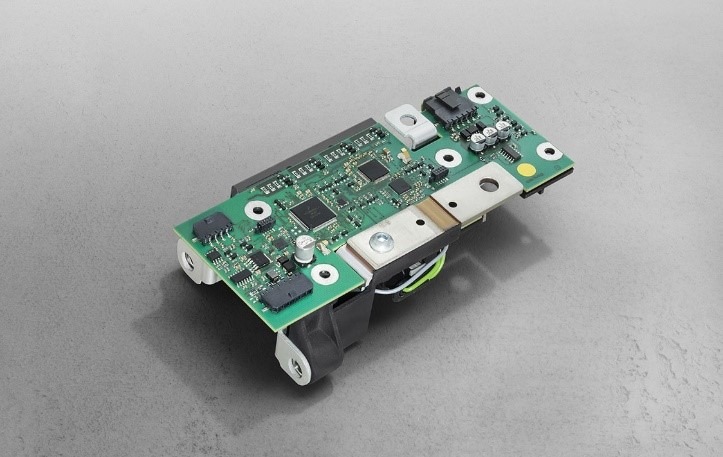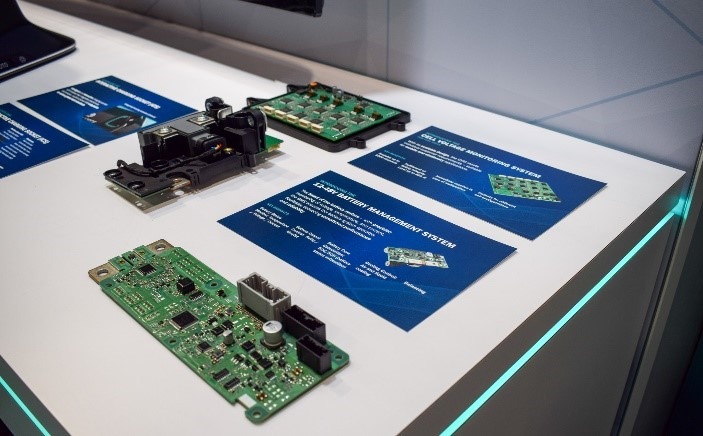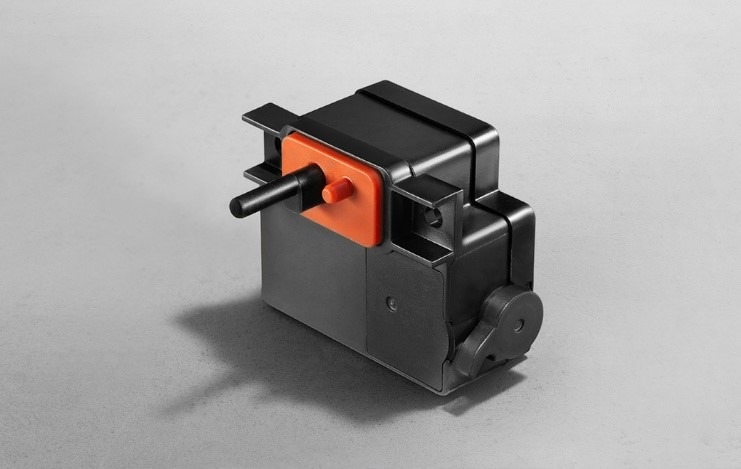 Our product range extends beyond high-voltage solutions. We showcased our low-voltage Battery Management System (BMS), E-locks and micro-switches, all designed to enhance the overall performance and reliability of electric vehicles.
Looking Ahead to an Electrifying Future
The Battery Show North America 2023 was a testament to the electrifying future that awaits us. Marquardt's participation was more than just a showcase of products; it was a statement of our commitment to advancing electric mobility and shaping a sustainable future. As we look ahead, we are excited about the opportunities and collaborations that will emerge from this event.
Stay tuned for more updates as we continue to drive innovation in the e-mobility sector. Together, we are powering the electric revolution!
Contact us to learn more about Marquardt's e-mobility solutions or to explore potential collaborations in the electric vehicle industry.